Description in English
Co-founded by Yale Friends of Turkey and UPenn Turkish Student Association, the Turkish Society for Ivy Plus Schools is a loose umbrella organization that aims to foster cooperation between Turkish students and alumni in the Unites States.
Currently the organization has 96 members from 12 different schools. Currently, we are in the process of recruiting representatives from each school who will volunteer to work with us.

For a more detailed description, Turkish students should see the description in Turkish below.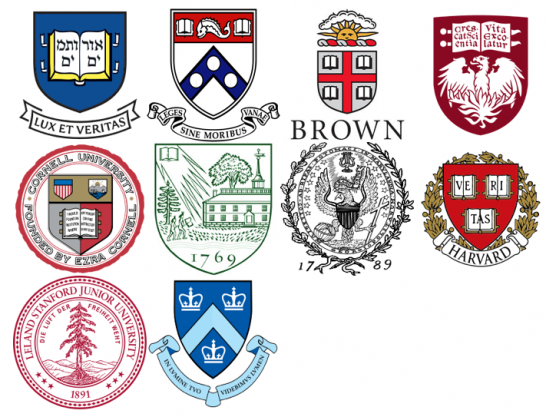 Description in Turkish
Grubumuzun amacı Ivy Plus okulları öğrencileri ve mezunlarının birbirleriyle tanışabilmesi ve haberleşebilmesi için bir platform oluşturmak.
Şimdilik grubumuzla bağlantısı bulunan okullar:
Yale University
University of Pennsylvania
Brown University
University of Chicago
Cornell University
Darmouth College
Georgetown University
Harvard University
Stanford University
Columbia University
Eğer bir Ivy Plus okulu Türk grubunu temsil ediyorsanız ve projemize katılmak isterseniz herhangi bir admin'imizle görüşebilirsiniz.
Undergrad Yönetici ve Temsilciler:
Yale University - Yiğit Yorulmaz & Sabire İpek Demir 
University of Pennsylvania - Şahan Ayvaz & Eza Koch
Brown Univertsity - Caner Tarlabaşı & Berfu Negiz 
Univeristy of Chicago - Özgün Sak 
Cornell University - Baturay Türkmen
Dartmouth College - Sera Boeno
Georgetown University - Ceren Ateş
Stanford University - Değer Turan
Columbia University - Ömer Alaettioğlu & Erman Hakan Sener
Grad Yönetici ve Temsilciler:
University of Pennsylvania - Utku Burgaz
Yale University - Şeyla Azuz
Harvard University - Burak Eskici
Cornell University - Murat Sen
Columbia University - Yiğit Canay
Undergrad'ler:
Öğrencisi olduğunuz bir okulun grubumuza katılmasını istiyorsanız, lütfen Yiğit Yorulmaz (yigit.yorulmaz@yale.edu), Şahan Ayvaz (ayvazs@seas.upenn.edu) ya da başka bir temsilcimiz ile iletişime geçin.
Grad öğrencileri:
Eğer bu okullarda grad öğrencisiyseniz, Utku Burgaz (burgaz@seas.upenn.edu) ile iletişime geçin.